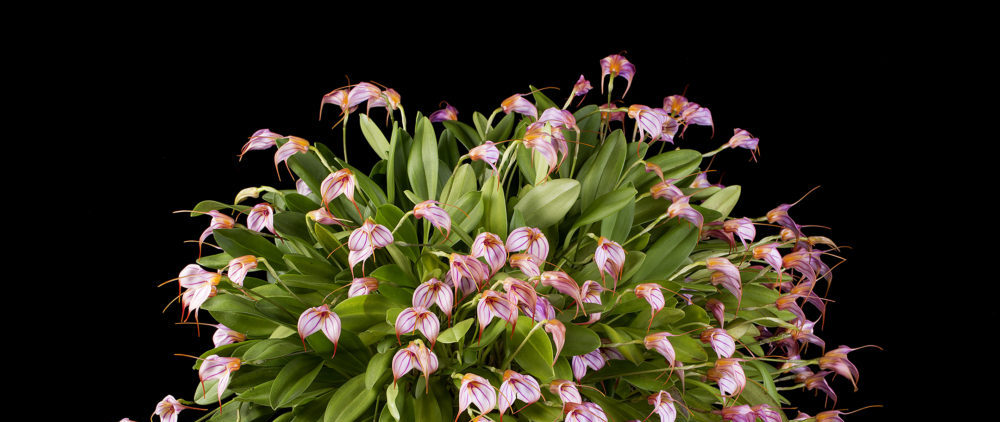 Next Meeting
The Speaker for November is Kelly McCracken, below is a very intriguing sample of her writing from GrowerTalks. Please join us for the chat with her, look for our email announcing a Virtual Link.
The next meeting will be held online
Monday November 22nd at 6:30 pm PST
This will be a virtual meeting!  The meeting will be held immediately following the presentation.  Please watch your email for details.
Biography
It may look like a typical warehouse, but inside the doors of High Desert Orchids in Albuquerque, New Mexico, is 2,000 sq. ft. of beautiful blooming orchids. The plants are all grown under artificial lighting and a regular misting schedule to protect them from the dry, unrelenting heat and hot sun of New Mexico. Owner Kelly McCracken is quickly making a name for herself as she passionately instructs home growers on converting small spaces into an orchid oasis.
 "I've always had this nibbling attraction to flowers," said Kelly. "But I specifically remember being on a family vacation when I was a kid and seeing this big orchid in a shop window, and I was amazed. And my mother stood next to me and said, 'Those are impossible to grow.'"