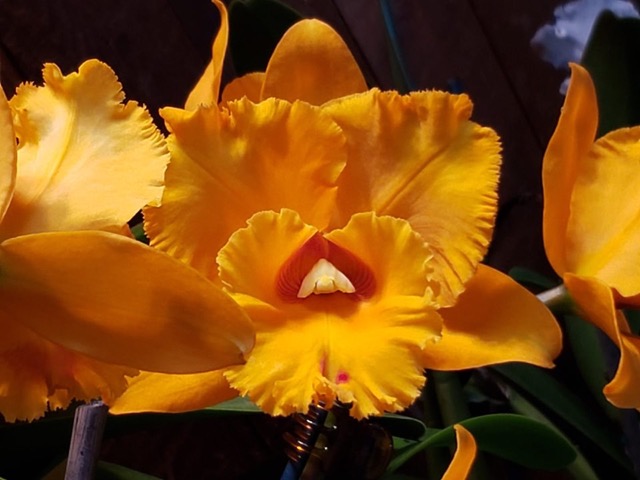 Fraser Valley Orchid Show 2019
The Fraser Valley Orchid Show, 2019 was a memorable event for all who were able to attend.
Don and Marilyn braved the weather on Friday to successfully set up the lovely Victoria Orchid Society display.  The display contained a great variety of plants by many growers – thank you to all who contributed and thank you to Don and Marilyn for the time and care in setting up!
Friday soon became a difficult day for those attempting to attend the ribbon judging from the Island.  A wind storm caused the cancellation of most ferry sailings that day and several members were disappointed as they were unable to attend the ribbon judging.  At the venue however, Don and Marilyn attended the buffet reception for the first time, and enjoyed the excellent food and conversations.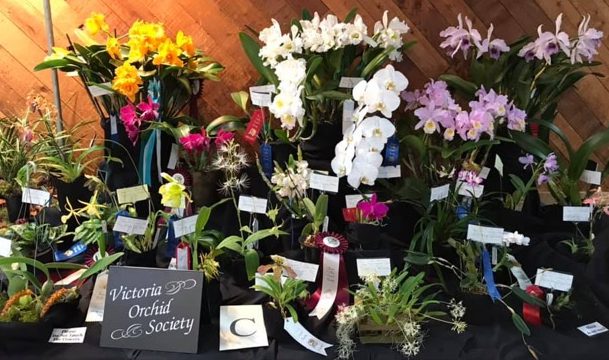 Beautiful weather prevailed on Saturday and Sunday and attendance was very good.  The following vendors kept visitors busy: Forestview Gardens, Tropical Gardens, Paramount Orchids, Willgro, Orchid Species Preservation Foundation and the FVOS Members' Plant Sales Table. 
Overall, the VicOS did very well and several awards were received:
The show Grand Champion was awarded to Svend M for his stunning  Blc. Ingeborg 'Cowichan Gold' HCC/AOS.  
Cat F. – Aeranthes Hsinying Ramosa  
Toni D. – LC Red Viking 'Tania's Own' HCC/AOS 
Don and Marilyn M. – Paphiopedilum wardii (New Jersey x Gothic) AM/AOS 
In total, the VicOS received 13 first place ribbons, 5 seconds and 6 thirds. 
Congratulations to all who participated!  We will update the blog when we receive the results from the AOS judging from the show.